The Stranglers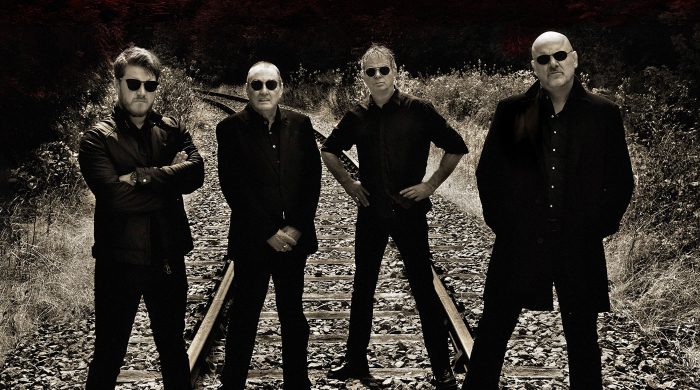 "the gig of the year" - The Rock Pit
Supported By The Gooch Palms
THE STRANGLERS 
AUSTRALIAN TOUR 2020
TICKETS ON SALE NOW!
WED 5 FEB – ASTOR THEATRE, PERTH
FRI 7 FEB – THE FORUM, MELBOURNE
SAT 8 FEB – ENMORE THEATRE, SYDNEY
SUN 9 FEB – THE TIVOLI, BRISBANE
TUE 11 FEB – THE GOV, ADELAIDE
Provocateurs and ultimate purveyors of Brit-punk THE STRANGLERS have announced their February 2020 return to Australia!
Hailed for their highly original sound, combining a brilliant melodic touch with a genuine dark aggression and effortless cool, The Stranglers are now recognised as one of the most credible and influential bands to have emerged from the punk era.
Now over 45 years on, with 24 top 40 singles and 18 top 40 albums under their belt, The Stranglers are still finding the time to hit the road, making their return to Australia this February 2020 hitting up Peth, Melbourne, Sydney, Brisbane and Adelaide.
First forming in 1974, the band's no bullshit attitude saw them blaze an experimental trail, from Art Rock to Goth to New Wave Pop, inspiring a wave of prog rock guitar players and confrontational vocalists to find their roots in The Stranglers' unabashed confidence. Their longevity and impact solidified with hits like Golden Brown, Always the Sun, No More Heroes, Strange Little Girl and Peaches – all establishing the legend of The Stranglers.
Australian fans are in for a treat when punk rock rabble-rousers The Stranglers return February 2020 to deliver a set for the ages, drawn from their eloquent and extensive catalogue spanning over 40 years.
"Carefree fun" – Independent
"the gig of the year" – The Rock Pit
"Unexpectedly poignant – ★ ★ ★ ★" – The Guardian
"…deeply confrontational and musically accomplished." – BBC