The Dandy Warhols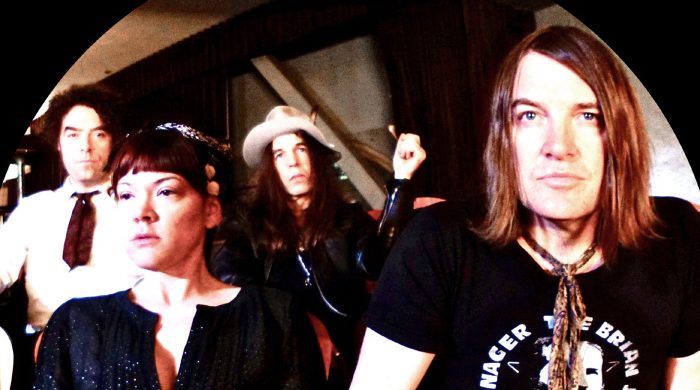 "one of rock's wildest outfits." – The Guardian
Supported By Even
GET READY FOR A MASSIVE CONCUSSION OF ROCK AND ROLL WITH THE DANDY WARHOLS 25TH ANNIVERSARY SHOWS!
The Dandy Warhols have just announced they'll be heading to Australia to perform a special run of shows to celebrate their 25th Year Anniversary. The band will be performing in Melbourne on Sunday 3rd November at the Forum and in Sydney on Wednesday 6th November at The Enmore Theatre.
Born amidst the twilight years of the 90s grunge scene, The Dandy Warhols arose, and quickly stood a world apart from their contemporaries with their sonic concoction of psychedelia, garage rock and shoegaze – and an aptitude to never shy away from experimentation or getting a little weird.
The band's unfiltered creative streak earnt them a slew of hit singles like 'Not if You Were The Last Junkie on Earth', 'Bohemian Like You' and 'We Used To Be Friends,', alongside internationally renowned live performances and a duet with David Bowie.
"one of rock's wildest outfits." – The Guardian
The Dandy Warhols have also been announced to co-headline the Scene & Heard Festival happening in Brisbane and Newcastle alongside Wolfmother.  For more info head to https://sceneandheardfestival.com.au/.
Earlier this year, the band returned in singularly freewheeling fashion, bubbling with off-kilter alt-pop sensibilities on their tenth album "Why You So Crazy". A sound that's been a quarter of a century in the making, their stylistic diversity is palpable with notes of psych-pop, high country-fried Americana, and gothic piano-propelled rumbas.
These 25th Anniversary shows are going to be a defiant celebration of everything that's brilliant about The Dandy Warhols!  Grab your tickets early before these special shows sell out.