The Darkness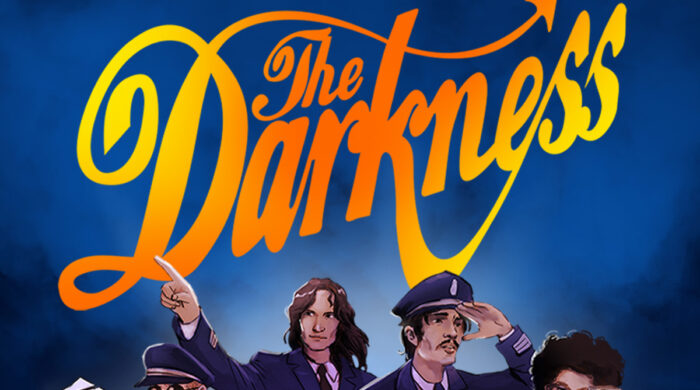 THE DARKNESS  'PERMISSION TO LAND' 20TH ANNIVERSARY SHOWS IN AUSTRALIA & NEW ZEALAND!
🔥 TICKETS ON SALE NOW
Fresh off the electrifying announcement of their "Let There Be Rock" live show spectacle in Sydney, Melbourne, and Brisbane, multi-platinum UK rock royalty The Darkness have extended the highly anticipated 20th Anniversary celebration of their classic debut album, 'Permission To Land' playing shows in Adelaide, Fremantle, Canberra, and crossing the pond with dates also added in Auckland & Wellington this coming January/February! 
Delivering iconic songs such as "I Believe in A Thing Called Love" and "Love Is Only A Feeling", the band's album, 'Permission to Land' will be performed live, in its entirety, for fans plus a string of album B-sides and rarities. 
Igniting the mainstream rock scene in the early 2000s with their trademark falsetto, spandex, guitar riffs and theatrical live shows, the band's album topped the UK charts almost overnight, surpassing 5x Platinum and selling over 1.5 million copies in the UK alone. It's no wonder the album swept The Darkness into a whirlwind of global success, sharing the stages alongside rock icons such as Queen, Guns 'n Roses, Black Sabbath, Def Leppard, and the immortal, KISS. 
Joining the band on these added shows will be Melbourne pop-punk duo Cry Club for the Australian dates, and pop-rockers, Volts in New Zealand
Prepare to have the sounds, fashion and extravagance of classic hard-rock resurrected before your eyes with a touch of The Darkness' trademark British flamboyance. Fans can expect a bucket list rock show experience when 'Permission to Land' comes down under. 
THE DARKNESS: 20th ANNIVERSARY "PERMISSION TO LAND" AUS & NZ TOUR DATES 2024
Fri 26 Jan: Opera House, Wellington w/ Volts
Sat 27 Jan: Powerstation, Auckland w/ Volts
Tue 30 Jan: Hindley St Music Hall, Adelaide w/ Cry Club
Thu 1 Feb: Metropolis, Fremantle w/ Cry Club
Sat 3 Feb: Festival Hall, Melbourne (Let There Be Rock w/ You Am I 'Majesty of Tap', DZ Deathrays, Cry Club, DJs Eleven & Denim)
Wed 7 Feb: The Fortitude Music Hall, Brisbane (Let There Be Rock w/ You Am I 'Majesty of Tap', DZ Deathrays, Cry Club, DJs Eleven & Denim)
Fri 9 Feb: UC Refectory, Canberra w/ Cry Club
Sat 10 Feb, Hordern Pavilion, Sydney (Let There Be Rock w/ You Am I 'Majesty of Tap', DZ Deathrays, Cry Club, DJs Eleven & Denim)