Orbital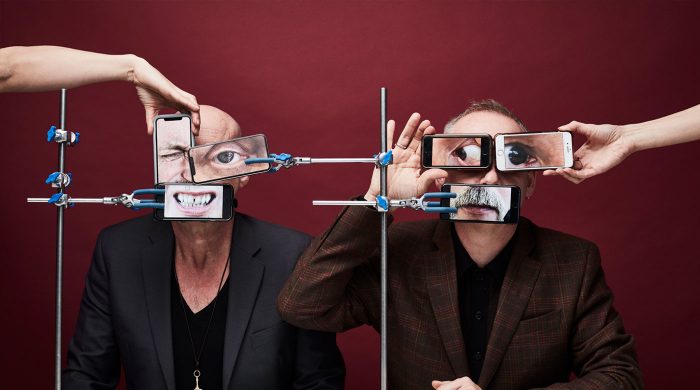 "the stuff of legend" - NME
'Monsters Exist' Tour
Supported BY REBEL YELL (DJ Set) *Brisbane Only and Severed Heads *Sydney Only
Due to overwhelming demand, Orbital's Sydney show on Thursday 28 Feb 2019 has been upgraded to the Enmore Theatre. 
All existing tickets remain valid and no action is required. 
Dance Music Legends Orbital bring their spectacular live show to Australia in February 2019 for their first tour in over 7 years.
There are few acts in Electronic Dance Music that are as ingenious and influential as Orbital. From blissed out moments to jarred and broken beats, their sound is informed by a wide range of genres like ambient, electro, punk, and film scores and with it they've had a string of critically praised albums, chart success and frequent features in film soundtracks – but all outshone by their spectacular live performance.
Since reuniting last year, the dance duo, aka brothers Phil and Paul Hartnoll, have announced they're back for good – with their first new music in 5 years. 'Monsters Exist', Orbital's ninth studio album, takes their signature sound forward into a new and fascinating phase, drawing inspiration from the international political landscape all the way back from Paul and Phil's pre-rave squat-punk roots right up to the volatile tensions and erratic rhetoric of today.
"A little bit political, a little bit cheeky and definitely fun to dance to"– Billboard
The Hartnolls have rebuilt one of electronic music's best-loved partnerships. Time has refreshed Orbital creatively and these leading figures of dance music are bringing their groundbreaking live show back to Australia. See why The Guardian called their live Glastonbury show 'One of the 50 key events in the history of dance music', Q Magazine praised them as one of the '50 Bands to See Before You Die' and MixMag ranked them as one of the 'Top 10 Greatest Dance Acts of All Time'. EDM enthusiasts, this is a show not to be missed!
"the stuff of legend" – NME
"colourful and dramatic" – Chronicle Live
"uncompromising, uncut, complex but fantastically thrilling electronics" – The Guardian