Kisschasy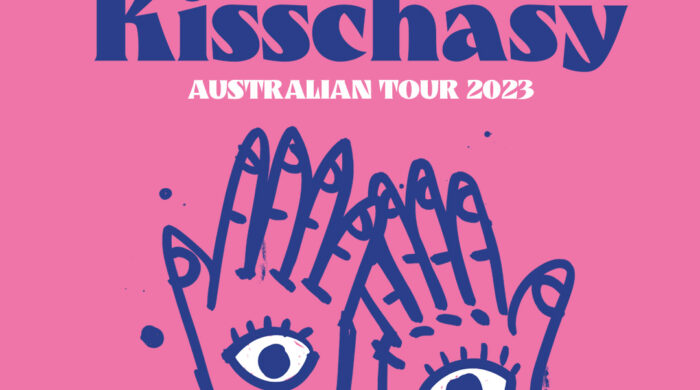 KISSCHASY REUNITE FOR AUSTRALIAN TOUR MAY 2023
Alt-pop-rock national treasures, KISSCHASY reunite for a special one-off Australian headlining tour in May 2023. This will be the band's first national tour in eight years, with lead singer Darren Cordeux making a special visit back to Australia after relocating to Los Angeles in 2015.
The national tour begins in Brisbane, before making its way to Adelaide, Perth, Canberra, Wollongong, Sydney, Newcastle, Melbourne, Torquay and Hobart with shows already on their way to selling out and 2nd shows added in Melbourne and Perth.
Formed in Mornington Peninsula in 2002, Kisschasy released three studio albums, two of which are gold certified, two gold certified singles alongside scooping up multiple ARIA Award nominations. They became festival darlings with performances at some of Australia's biggest festivals including, Big Day Out, Splendour In The Grass, Groovin' The Moo & Homebake, alongside countless sold-out headlining tours playing at some of Australia's most landmark venues.
Don't miss seeing Kisschasy live, performing all their hit songs including 'Do-Do's & Whoa-Oh's', 'Opinions Won't Keep You Warm at Night' and 'Spray on Pants'.
🔥 TICKETS ON SALE NOW
Wed 3 May: Crowbar, Sydney
Thu 4 May: The Tivoli, Brisbane – NEW LOCATION
Fri 5 May: The Gov, Adelaide – SOLD OUT
Sat 6 May: Badlands Bar, Perth – SOLD OUT
Sun 7 May: Badlands Bar, Perth – SOLD OUT
Wed 10 May: UC Hub, Canberra – SOLD OUT
Thu 11 May: UOW UniBar, Wollongong
Fri 12 May: The Metro Theatre, Sydney – SOLD OUT
Sat 13 May: The Cambridge, Newcastle – SOLD OUT
Sun 14 May: Drifters, Gosford
Wed 17 May: Corner Hotel, Melbourne – SOLD OUT
Thu 18 May: Corner Hotel, Melbourne – SOLD OUT
Fri 19 May: Torquay Hotel, Torquay – SOLD OUT
Sat 20 May: Hobart Uni Bar, Hobart
Sat 25 May: Corner Hotel Melbourne – SOLD OUT