Happy Mondays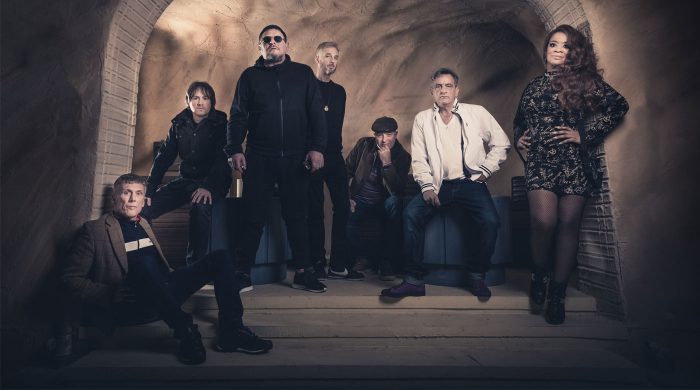 Playing Pills 'n' Thrills and Bellyaches in Full
Supported By The Lulu Raes
HAPPY MONDAYS formed in 1980 in Salford, Greater Manchester: the original line-up included Shaun Ryder on lead vocals, with brother Paul Ryder on bass, lead guitarist Mark Day, Drummer Gary Whelan who are all still with the current line up! The group's work bridged the Manchester independent rock music of the 1980s and the emerging UK rave scene.
1987 saw their first album 'Squirrel and G-Man Twenty Four Hour Party People Plastic Face Carnt Smile' and this was followed by the classic album 'Bummed' in 1988.
But it was 1990's 'Pills 'n' Thrills and Bellyaches' an majorly influential album, produced by Paul Oakenfold and Steve Osborne which saw the band break big time and go platinum in the UK selling more than 350,000 copies. This put the band firmly on the map as one of the most influential bands to come out of the UK in the early 1990s.  Singles Step On and Kinky Afro from this album both reached number 5 in the UK singles chart. 'Yes Please!' followed in 1992,
By the late 1980s the HAPPY MONDAYS were an important part of the U.K. music scene. Numerous world tours meant the band had international success to go along with the massive success in their home country.
It wasn't until 2007 that they released their first album in fourteen years 'Uncle Dysfunktional'. The band played Coachella Music Festival in California and toured throughout the summer of 2007.  The band continued to make festical appearances, and after a successful UK tour in November/December 2017 HAPPY MONDAYS are were back playing festivals throughout 2018. Joining the Ryders Brothers and Mark Day are Bez (Percussion & dancer), Gaz Whelan (drums), Rowetta (vocals) and Dan Broad (keyboardist and musical director).
Joining Happy Mondays on tour will be The Lulu Raes. Bringing a lifetime love of pop smothered in dance & punk, the Raes produce their own hook-laden pop tunes. With influences such as The Strokes, The Beatles & Oasis driving their love for music, they are sure to put on a show that makes your Mum say "Aren't they nice boys". The Sydney lads have shared stages with the likes of Sticky Fingers, Dune Rats, Jamie XX, DMA's and The Vines. They invite you to join them on their journey into your hearts.
Now it is Australia and New Zealand's turn to see this visionary band and they have a huge surprise in store! They will be playing their seminal album 'Pills 'n' Thrills and Bellyaches' in full!