Descendents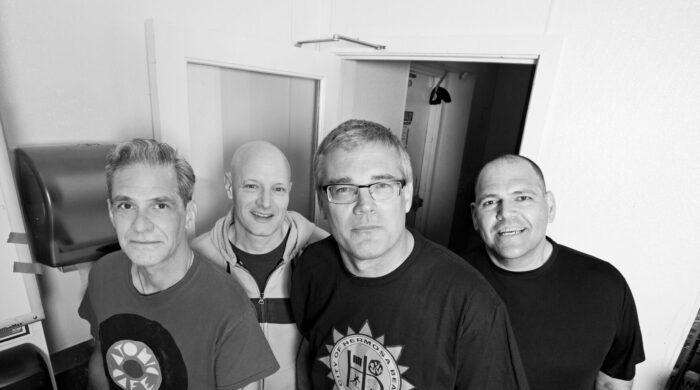 PUNK ROCK GIANTS DESCENDENTS SET TO TOUR AUSTRALIA & NEW ZEALAND OCTOBER 2023!
Brace yourselves punk rock enthusiasts! One of the most irreverent bands ever to come out of the Southern Californian punk scene, Descendents are returning to Australia and New Zealand this October playing six headlining shows plus a highly anticipated performance at Wollongong's biggest music festival, Yours and Owls.
 Descendents have one of the most enduring legacies of any punk rock band in history. Known for their early, defining timeless classic albums such as 'Milo Goes to College' and 'I Don't Want to Grow Up' as well as spawning hit songs, 'Hope', 'Suburban Home' and 'Good Good Things', all of which fans can expect to hear on the band's upcoming tour.
Descendents set themselves apart by taking punk rock back to its roots, and their music continues to captivate generations.
The band – Milo Aukerman (vocals), Bill Stevenson (drums), Stephen Egerton (guitar), and Karl Alvarez (bass) will be joined by a swag of local supports listed below.
AUSTRALIA & NEW ZEALAND TOUR DATES
Wed 11 Oct POWERSTATION, AUCKLAND +Flirting with Disaster and The Flash Harrys
Fri 13 Oct PRINCESS THEATRE, BRISBANE +VOIID and The Cutaways [SOLD OUT]
Sat 14 Oct YOURS AND OWLS FESTIVAL WOLLONGONG
Sun 15 Oct METRO THEATRE, SYDNEY +Nursery Crimes and Tantichrist [SOLD OUT]
Tue 17 Oct THE GOV, ADELAIDE +Chinese Burns Unit and LOLA
Wed 18 Oct FORUM, MELBOURNE +Nursery Crimes and Something Something Explosion
Thu 19 Oct TORQUAY HOTEL, TORQUAY +Nursery Crimes and Something Something Explosion
All shows are 18+
TICKETS ON SALE NOW!